Our Story
SASHA is comprised of handmade fiber accessories inspired by symmetry, unique color palettes, and texture. Accessories are designed to evoke joy and elevate individuality and everyday style. Since conception in 2009, SASHA has evolved into a brand that not only cares about our community and retail partners, but fiercely advocates for the importance of small business and maker ecosystems.
_________________________________________________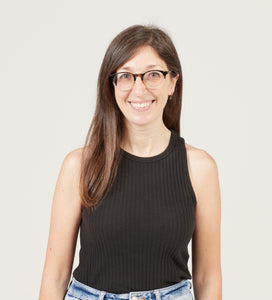 Sara, founder & designer
Sara has been creating since 2009, and oversees most facets of the day-to-day, retail partnerships, and collaborations.
When she's not making, Sara enjoys taking walks, live music, visiting wineries, and bingeing the latest series or documentary.
Taryn, marketing manager
Taryn strategizes & executes all of our homepage, newsletter, and social media content.
She spends any free time walking to help center herself. She finds the greatest joy in life seeing her kids happy. She also loves cuddling up with a glass of red wine and a movie with her husband.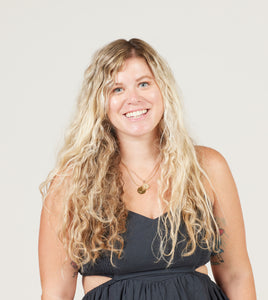 Andy, photographer
Since 2018, Andy has worked meticulously behind-the-scenes to creatively photograph SASHA jewelry pieces.
In his spare time, Andy can be found renovating a cabin in the woods, making cocktails, and listening to music.
Sidney, stylist
Sidney collaborates on photoshoots as stylist for SASHA.
Sidney enjoys the simple pleasures - good food, good company, the beauty of nature, and all the in-between moments.